"The Best Oxford Party Bus Experience"
Celebrating something special? Our Oxford Party Bus is perfect from Prom, Formal, Greek Events, and Special Occasions! With an over the top interior, fantastic sound system and seating for twenty; you are sure to have a blast!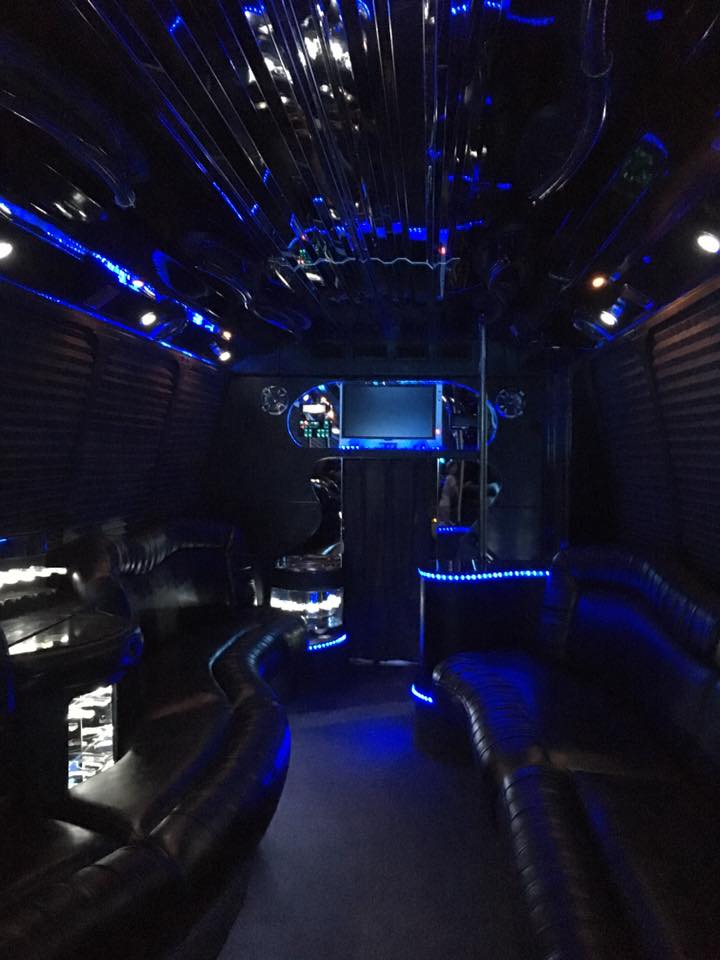 Frequently asked questions:
How many passengers can the bus hold? Comfortably, the bus holds twenty.
Are we allowed to drink? If you are of legal drinking age, you can drink. Sorry, if you are in our bus for prom – we're not going to believe you are of legal drinking age; so we don't recommend trying it.
Whats Included? You are responsible for bringing your alcohol and mixers, we provide ice upon request.
Can we smoke? Absolutely not.
How much? Depending on the event and date, the bus can run from $150-250 per hour with a 3 hour minimum.
Reserve the limo bus!
We're excited to offer our Oxford Party Bus service to the North Mississippi and Memphis area. Our party buses are fresh, and up to date; all of which include fantastic sound and lights shows. If you have any questions feel free to chat or give us a call; we'd be glad to help!